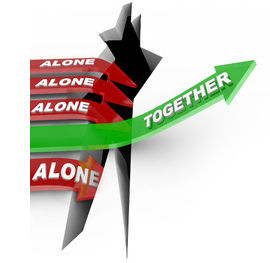 Citizens International Realty was established in May 2003 by Broker Linden Van Rossum a proud American Citizen who has lived, studied worked and or visited many different countries such as Guyana, Surinam, Barbados, Trinidad, Venezuela, Italy, Switzerland, Germany, Canada, St. Lucia, Antigua, England, France and Ghana. With vast amounts of traveling and interacting with Citizens of the World, along with being in the Real Estate business Mr. Van Rossum decided to open his own company and name it Citizens International Realty. Our main office is located at 3017 Beverly Road, Brooklyn N.Y. 11226.
Citizens International Realty is committed to serving our community in all aspects of Real Estate efficiently and expeditiously ensuring the satisfaction of all parties on all sides of the Real Estate transaction. Our goal is to not only get the deal closed, but to establish long-lasting relationships with our clients and assist with all of their lifetime Real Estate needs, whether purchasing, renting, investing, leasing commercial space, buying land and or other real property. Citizens International Realty will provide exceptional service always.
Our sales team is complimented by Raul Van Rossum Associate Broker. Petal Van Rossum, Associate Broker and several agents who are all part of Citizens International Realty's extended family. Each Sales Agent offers unique, innovative and outstanding service to every client to satisfy their needs with insight about Real Estate trends, the current market, new developments and the surrounding areas.
Citizens International Realty has also established an office in Atlanta Georgia located at 5107 Covington Highway, Decatur Georgia GA 30035 in September 2006. With this office we have expanded our reach and goal of outstanding client service. In NY and GA we are versed and involved in all aspects of Real Estate from your typical conventional purchase, to Foreclosures, Short sales, New Construction, New Developments, Condos, Co-ops, Mix-Use buildings, Land, Store-fronts, Catering Halls, Churches, Commercial Buildings, and every sort of Real Estate entity- Rest assured. Citizens International Realty is here " For All Your Real Estate Needs"!